Deep Sea Decisions (Paperback)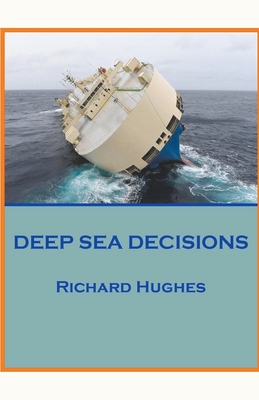 $21.99

Usually arrives at our store within 4-7 days
Description
---
Deep Sea Decisions introduces the Evergreen Group, the owners of the largest container ships ever built, and details their recent high-value losses jumping off every headline. Why? Who is really to blame for these incidents? And why are the officers and crew the first ones, often the only ones, blamed? An updated 2022 version of the highly acclaimed Deep Sea Dominoes, this new book adds further evidence of responsibility to those previously told historical disasters.
From the sinkings of the Andrea Doria to the El Faro, with dozens of similar maritime tragedies in between, the vague explanation of "human error" has been cited as the reason for many modern maritime tragedies. A 45-year safety consultant challenges much of that causation theory as too simple.
The captain and crew, too often, in modern maritime history have become the scapegoats for far deeper failures of ship design, ship inspection, maintenance, shipping timetables, mechanical deficiencies, poor ship construction, overloading, improper loading, and delayed ship replacement, among myriad other circumstances.
A common thread of systemic failure, greed, hubris, and miscalculation runs through dozens of international disasters. Ninety percent of our daily goods arrive via the all but invisible world of international shipping. Are we racing toward disaster with our greater transportation sophistication? With the world's rush to autonomous shipping and supersized NeoPanamax ships, Deep Sea Decisions offers many reasons for caution.