The Game of Pickleball: A Great Exercise for Your Mind and Body (Paperback)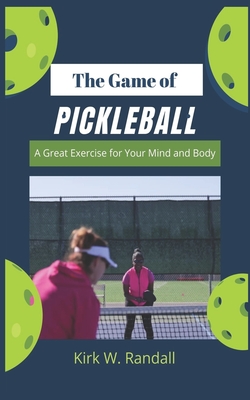 Description
---
In this book on the game of pickleball, you will discover a great way to get exercise and have social interaction by playing Pickleball. This sport is similar to ping-pong and badminton but played on a court with a net. It's also a great way to exercise your mind and body. The quick guide here will give you all you need about how to play this fun game.
It is a Great Exercise for your Mind and Body
Pickleball is an exercise for your mind and body that offers numerous benefits. Besides being a fun social activity, pickleball helps you build strength, flexibility, and coordination. It is also easy on the joints and doesn't require running. It also improves your heart and lungs strength which helps you breathe normally.