Excel 2022: A Well Detailed User Guide For Beginners And Experts On How To Use The Essential Excel Functions And Formulas, Tables, (Paperback)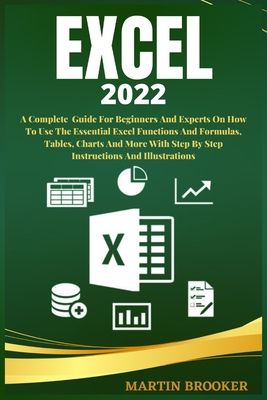 $18.99

Usually arrives at our store within 4-7 days
Description
---
Do You Want To Keep Track Of Your Grades And Averages, Gather People's Names And Addresses For A School Trip In One Place, But You Don't Know How?
Or Perhaps You Want To Assist Your Pupils In Writing A Lab Report But Don't Know How To Go About It?
Here is a solution: THE EXCEL 2022 USER GUIDE. A Simple And Complete Tool To Help You Effectively Keep Track Of All Your Data, Formulas, Addresses And More. All In One Place.
Data is everywhere, and it's up to us to make sense of it. With the support of Excel, it is much easier to do this task The desktop version of Excel may be used to collaborate with colleagues and students in real time, either for free or for a nominal fee. Natural language, intelligent analysis and assistance tools are also included into Excel to help you rapidly grasp your data.
This user guide is filled with practical step by step instructions with pictorial representations to get you started
with no stress.In This Book, You Will Discover:
How to get the most out of Excel's fundamental features.
How to get the most out of Excel's most useful formulae.
How to use Excel's Pivot tables and charts in a variety of ways.
Secret shortcuts that will help you get the most out of your workday while also maximizing efficiency.
Without wasting time, scroll up and click the BUY now button and see just how powerful Microsoft Excel can be