Summary: Dollars and Sense Summary. Dan Ariely's Book. Behavioral Economics. How We Misthink Money and How to Spend Smarter. Bo (Paperback)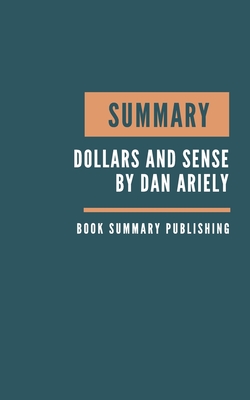 Description
---
Dollars and Sense Summary. Dan Ariely's Book. Behavioral Economics. How We Misthink Money and How to Spend Smarter. Book summary.
Money is a constant concern. Yet no one ever learns how to use it properly. Everyone thinks they can manage it effectively when it's actually the exact opposite. Humans are not rational beings: they make mistakes, and they tend to blindly rely on their own judgment. You may not be aware of your own mistakes: it's time to open your eyes and learn how to manage your finances. Here's a solution: read this summary Why read this summary:
Save time
Understand the key concepts
Notice: This is a DOLLARS AND SENSE Summary. Dan Ariely's Book. NOT THE ORIGINAL BOOK.