Summary: The Lean Startup Book Summary. (Paperback)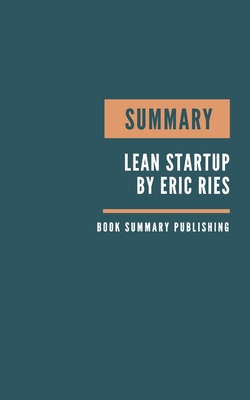 Description
---
Lean Startup Summary. Eric Ries' Book. Minimum viable product. How to start a startup. How to launch a product. Startup. MVP. Book Summary. Book Review
To succeed, a startup needs to fulfill certain criteria and processes regardless of how tedious they may be. With a focus on streamlining and value creation relevant to innovations across all sectors, the Lean philosophy examines the best way to approach a project. Lean Startup teaches us how to eliminate wasteful practices and underlines the importance of both a strong sense of direction and flexibility toward the success of your project. Why read this summary:
Save time
Understand the key concepts
Notice: This is a LEAN STARTUP Summary. Eric Ries' Book. NOT THE ORIGINAL BOOK.