Summary: The One Thing Book Summary - Keller's Book - The Surprisingly Simple Truth Behind Extraordinary. (Paperback)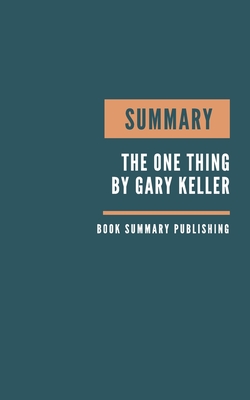 Description
---
The One Thing Book Summary - Keller's Book - The Surprisingly Simple Truth Behind Extraordinary.
Gary Keller doesn't put his success down to the fact that he worked harder or longer than anyone else, but rather a precise methodology he coined "the one thing." The essence in his idea is to identify the one thing which, once completed, will make all the other aspects of a problem or a project easier to achieve or simply unnecessary. Why read this summary:
Save time
Understand the key concepts
Notice: This is a THE ONE THING Book Summary. Gary Keller's Book. NOT THE ORIGINAL BOOK.