Summary: Unshakeable Book Summary - Your Financial Freedom Playbook - How to get rich - How to become rich - Get rich. (Paperback)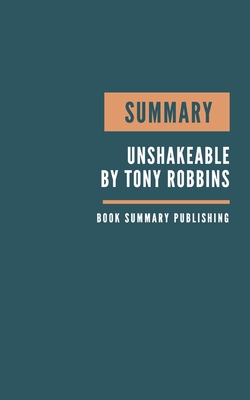 Description
---
Unshakeable Book Summary - Your Financial Freedom Playbook - How to get rich - How to become rich - Get rich.
For many, investments-stock market investment in particular-are worlds apart, difficult to access, and risky. However, markets follow sound principles that enable the development of long-term strategies. If a market upheaval occurs, it doesn't have to be synonymous with ruin, if investors have protected themselves. In fact, without upheavals, there would be very few financial opportunities. In Unshakeable, coach and entrepreneur Tony Robbins shares basic stock market rules that make it more accessible, even to young people. He helps us learn about the world of investment in a rational and relaxed way. Why read this summary:
Save time
Understand the key concepts
Notice: This is a UNSHAKEABLE Book Summary. Tony Robbins Book. NOT THE ORIGINAL BOOK.