Summary: The Total Money Makeover Book Summary - A Proven Plan For Financial Fitness - Key Lessons From Ramsey's Book. (Paperback)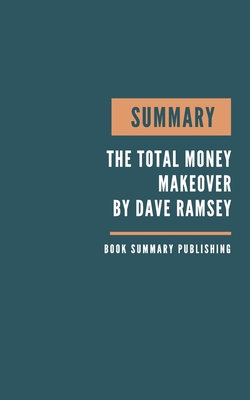 Description
---
The Total Money Makeover Book Summary - A Proven Plan For Financial Fitness - Key Lessons From Ramsey's Book.
In today's consumer society, credit cards, installment plans, and buy-now-pay-later deals are hard to resist. It's no wonder that the average credit card debt for a US household is over $16,000. If those numbers seem crazy to you, you'll probably be surprised at the number of people you know who are in this kind of situation. If you are unsurprised by these statistics, maybe you're one of them.
In this book, The Total Money Makeover's Dave Ramsey uses his own experience of debt, bankruptcy, and two climbs up Money Mountain to guide you to your own summit. It's a long road to financial freedom, but it will be worth every step. Why read this summary:
Save time
Understand the key concepts
Notice: This is a THE TOTAL MONEY MAKEOVER Book Summary. Dave Ramsey's Book. NOT THE ORIGINAL BOOK.