Summary: The Snowball Book Summary - Warren Buffett and the Business of Life - How to invest like warren buffett - Key Lessons (Paperback)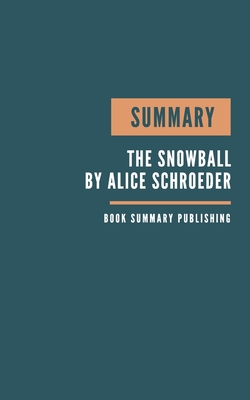 Description
---
The Snowball Book Summary - Warren Buffett and the Business of Life - How to invest like warren buffett - Key Lessons From Schroeder's Book.
By reading this summary, you'll learn about Warren Buffett, "The Oracle of Omaha," an American icon who started out with nothing but who is ranked today as the third wealthiest man. The author recounts his personal life, specifically his complicated relationship with his entourage, as well as his professional life and the guiding principles he applied to accumulate his fortune. Why read this summary:
Save time
Understand the key concepts
Notice: This is a THE SNOWBALL Book Summary. Alice Schroeder's Book. NOT THE ORIGINAL BOOK.