Summary: The $500 Cup of Coffee - A Lifestyle Approach to Financial Independence Especially for Millennials and the People Who (Paperback)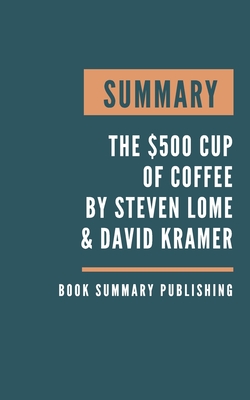 Description
---
The $500 Cup of Coffee - A Lifestyle Approach to Financial Independence Especially for Millennials and the People Who Love Them by Steven Lome & David Kramer.
Many millennials are finding it difficult to get themselves to a place where they're comfortable financially. Luckily, if you are young, you will find that time is on your side because you have the option to invest small amounts and turn a bigger profit later. The most important thing to consider when spending is the difference between what you want and what you need. What if the $5 you spend on a cup of coffee at your local coffee shop every day could instead be invested to become $500 in the future? Why read this summary:
Save time
Understand the key concepts
Notice: This is a THE $500 CUP OF COFFEE Book Summary. NOT THE ORIGINAL BOOK.