Summary: The Distracted Mind - Ancient Brains in a High-Tech World by Dr. Adam Gazzaley (Paperback)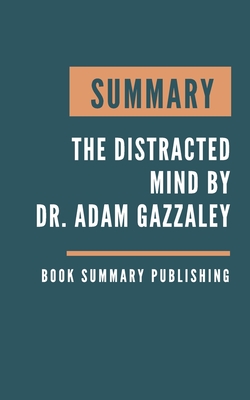 Description
---
The Distracted Mind - Ancient Brains in a High-Tech World by Dr. Adam Gazzaley.
The human brain, although it is a wonder of nature and the most complex structure known to date, actually contains many flaws that lead to cognitive biases. Its attention span is structurally limited. However, new technologies require more and more attention and reactivity from their users. They put pressure on the brain, which is not used to such stimuli. This results in difficulties in maintaining a healthy balance in a technologically invasive daily life. Neurology and psychology provide valuable advice on how to adapt your behavior. Why read this summary:
Save time
Understand the key concepts
Notice: This is a THE DISTRACTED MIND Book Summary. NOT THE ORIGINAL BOOK.