Summary: Freedom Inc. - How Corporate Liberation Unleashes Employee Potential and Business Performance by Brian M. Carney & Isa (Paperback)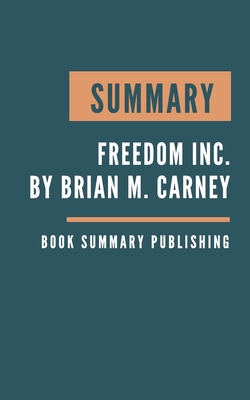 $5.99
Email or call for price
Description
---
Freedom Inc. - How Corporate Liberation Unleashes Employee Potential and Business Performance by Brian M. Carney & Isaac Getz
This innovation is based on an initial observation; individual liberty seems to stop at the professional world's doorstep. The development of businesses cited in "Liberty and Co" shows what is called "The liberated business". This essay has come about after four years of research. From this study, conducted by four hands, emerges two conclusions. First, these businesses all have something in common: they care about liberty. Second, as this change is alarming, they are rare, but not isolated, cases in the universe of business. This book evokes a principle, certainly universal, but applied to a unique businesses. Why read this summary:
Save time
Understand the key concepts
Notice: This is a FREEDOM INC. Book Summary. NOT THE ORIGINAL BOOK.