Summary: Braving the wilderness - Braving the wilderness by Brenée Brown by Brené Brown (Paperback)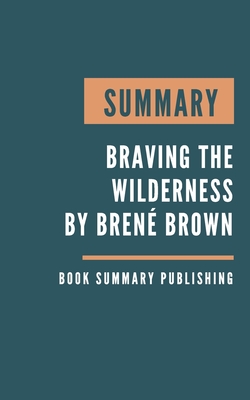 Description
---
Braving the wilderness - Braving the wilderness by Bren e Brown by Bren Brown
True belonging is knowing your self-worth. It requires bravery. When you are not brave enough to stand alone, you will find yourself trying to "fit in" by seeking the approval of others. This can leave you feeling empty and hollow-knowing you are not accepted for who you are, but who you feign to be. So, how can you learn to trust yourself, and develop a strong sense of self-worth? How can you learn to trust others, and find your sense of true belonging? First, you must relinquish your desire to fit in... Why read this summary:
Save time
Understand the key concepts
Notice: This is a BRAVING THE WILDERNESS Book Summary. NOT THE ORIGINAL BOOK.