Summary: Playing With FIRE - How Far Would You Go for Financial Freedom? by Scott Rieckens (Paperback)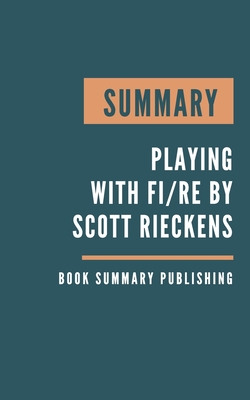 Description
---
Playing With FIRE - How Far Would You Go for Financial Freedom? by Scott Rieckens.
While stuck in traffic one sunny morning, Scott Rieckens discovered a podcast that would change his life forever. Its compelling words spoke to him at the right time in his life. Scott was ready for a change. He had been searching for the million-dollar idea that would help him get more out of life. The podcast was about reaching financial independence at a young age. It spoke to questioning the status quo, putting happiness ahead of everything else by setting a real-life goal and, most importantly, reaching it. Scott Rieckens was hooked. He knew he had discovered his million-dollar idea. FIRE was the conduit by which he would build a new life-a life of freedom from the 9-to-5, freedom from financial stress, and with a clear goal in sight. Are you ready to discover your own path toward true happiness? Why read this summary:
Save time
Understand the key concepts
Notice: This is a PLAYING WITH FIRE Book Summary. NOT THE ORIGINAL BOOK.