Summary: Switch - How to Change Things When Change is Hard by Chip and Dan Heath. (Paperback)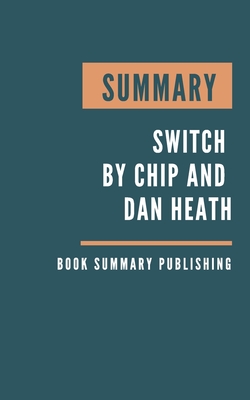 Description
---
Switch - How to Change Things When Change is Hard by Chip and Dan Heath.
Your propensity to bring about change in your life is dependent on you first changing your behaviors, even when the heart and mind do not agree. This heart-mind dichotomy is represented by an emotional side, which you can consider to be your Elephant and a rational side: your Rider. In order to effect change successfully, you must make an impact on both parts. You have the power to unite the two by guiding your Rider to where you want to go, encouraging your Elephant to continue in this direction, and creating the most favorable conditions for your Rider and Elephant as they embark together on this journey Why read this summary:
Save time
Understand the key concepts
Notice: This is a SWITCH: HOW TO CHANGE THINGS WHEN CHANGE IS HARD Book Summary. NOT THE ORIGINAL BOOK.