Summary: The subtle art of not giving a f*ck - A Counterintuitive Approach to Living a Good Life by Mark Manson (Paperback)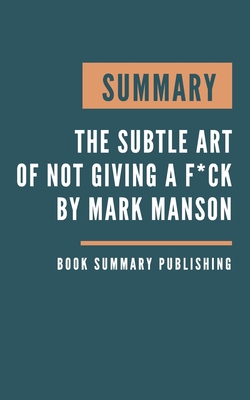 Description
---
The subtle art of not giving a f*ck - A Counterintuitive Approach to Living a Good Life by Mark Manson.
The author lived a large part of his life with a deep sense of discontent and took various different paths in the hope of finding the right balance. He experienced family difficulties and lived a life of excess. He decided to meet more people and travelled almost everywhere on Earth. He finally found a kind of wisdom that brought him a sense of peace, which he calls "the art of not giving a f*ck." Here are a few pieces of advice to help you follow his philosophy. Why read this summary:
Save time
Understand the key concepts
Notice: This is a THE SUBTLE ART OF NOT GIVING A F*CK Book Summary. NOT THE ORIGINAL BOOK.