Summary: Inspired - How to Create Tech Products Customers Love by Marty Cagan (Paperback)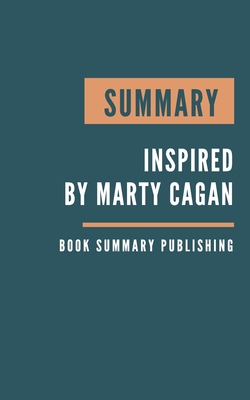 Description
---
Inspired - How to Create Tech Products Customers Love by Marty Cagan.
From early startup stages to large redesign campaigns, every tech product company needs to follow an effective business plan if it wants to see long-term growth. Marty Cagan lays out a thorough and conclusive outline for any product manager looking to give his or her organization and infrastructure a boost. Balanced on the axes of innovation, execution, autonomy, and collaboration, Inspired: How to Create Tech Products Customers Love offers advice and guidance relevant to juniors and veterans of the trade alike. Anticipate a certain amount of failure-use it as leverage to qualitatively analyze data and as motivation to keep inventing. Do you want to build winning products? Why read this summary:
Save time
Understand the key concepts
Notice: This is a INSPIRED: HOW TO CREATE TECH PRODUCTS CUSTOMERS LOVE Book Summary. NOT THE ORIGINAL BOOK.