Summary: What Customers Crave - How to Create Relevant and Memorable Experiences at Every Touchpoint by Nicholas Webb. (Paperback)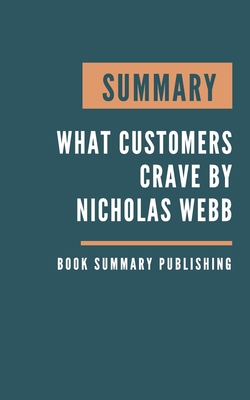 Description
---
What Customers Crave - How to Create Relevant and Memorable Experiences at Every Touchpoint by Nicholas Webb.
You have heard the adage, "the customer is always right," but do you really know how to put this principle into practice? In What Customers Crave, Nicholas J. Webb claims that over the years, entrepreneurs have lost sight of what works to keep their customers happy. Webb wants you to bring your customers back to where they belong: at the center of attention in your business. He created a system of what he calls "touchpoints," to make sure your customers are content every step of the way. Do you know what your customers crave, and more importantly how to fulfill their craving? Why read this summary:
Save time
Understand the key concepts
Notice: This is a WHAT CUSTOMERS CRAVE Book Summary. NOT THE ORIGINAL BOOK.