Summary: A guide to the good life - The Ancient Art of Stoic Joy by William B. Irvine (Paperback)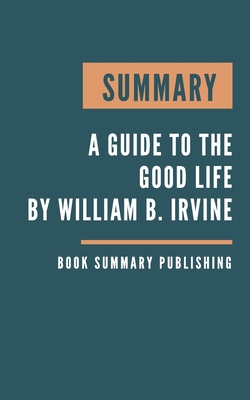 Description
---
A guide to the good life - The Ancient Art of Stoic Joy by William B. Irvine.
Nowadays, it is rare for people to ask themselves how best to live their lives. While in ancient times we would have had access to a whole school of thought on the subject, now we are pretty much left to our own devices, with our ancient teachings scattered to the wind. Having researched these ideas, William B. Irvine's book "A guide to the Good Life" is a practical look at the concepts of the Stoics that underlines the relevance their concepts still have today. Why read this summary:
Save time
Understand the key concepts
Notice: This is a A GUIDE TO THE GOOD LIFE Book Summary. NOT THE ORIGINAL BOOK.