40 HADITHS with 40 STORIES for KIDS: Islamic Children Book, teaching Hadith (Paperback)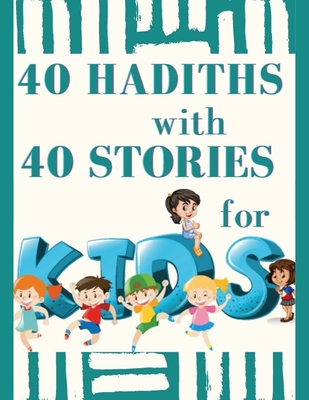 Description
---
this perfect islamic book explain 40 hadiths with 40 stories.
Let your child experience a positive learning journey and make 30 days become a lifelong habit, helping them become a better version of themselves.
This book invites young ones to take action daily with good deeds, learn more about the Prophet, about His personality traits, discover more about Islam and read simples Surahs of the Quran in English.
Great to help parents engage in conversation and teach the fundamentals of Islam to their children. Perfect for kids aged between 4-12, but also for anyone who wants to learn about Islam in a straightforward way.