All in Good Time: An Amish Romance (Long Road Home #3) (Large Print / Library Binding)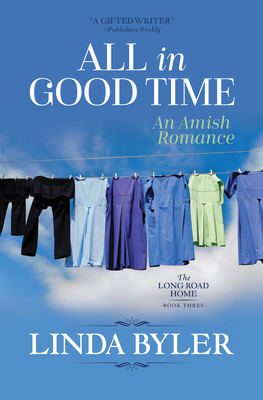 Other Books in Series
This is book number 3 in the Long Road Home series.
Description
---
"
This final book in The Long Road Home trilogy is full of unexpected twists. The redemptive ending will leave you smiling for days.
As May settles into family life, she has so much to be grateful for. Yes, there are plenty of challenges as she continues to heal from the demons of her past, but her loving husband and sweet children are the greatest earthly gift she could ask for. And having Oba in their home is almost more precious than she could have imagined ... at least, if it weren't for his ongoing anger and hardness of heart.
May's children are steadily growing older, and eventually they begin to face relationship struggles of their own. Can May help them navigate the turbulent waters of young love? And will Oba's heart ever soften enough to find love, or will he always face loneliness and despair?
This is the final volume in a unique Amish romance that tackles heavy issues of abuse, racism, and the damage done when a community puts reputation over faith. But ultimately there is also hope, love, and the unflinching faithfulness of a good God.
"
About the Author
---
Linda Byler grew up Amish and is an active member of the Amish church today. She is the author of five bestselling fiction series, all set in the Amish world: Hester's Hunt for Home, Lancaster Burning, Sadie's Montana, Lizzie Searches for Love, and The Dakota Series. In addition, Byler has authored several standalone titles and Christmas romances. Linda writes all her novels by hand in a notebook and is also well known within the Amish community as a columnist for a weekly Amish newspaper.