The Origin of Our Universe (Paperback)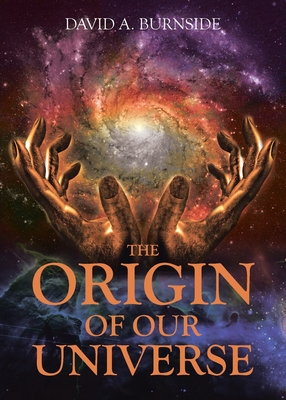 $12.95

Usually arrives at our store within 4-7 days
Description
---
This is an exploration of biblical claims and empirical evidence that points to our universe having a beginning. We will examine theories, philosophies, arguments presented throughout the course of history, and then compare them to the Holy Bible to provide spiritual clarity. Laws of logic will be applied to the predetermined premise: "If the cosmos had a beginning, it must have had a beginner." The beginner, to my understanding, is God (Yahweh). The purpose is to encourage men, women, and children to research all available evidence and not passively accept proposed theories or established religious beliefs as absolute truth.
Study to shew thyself approved unto God, a workman that needeth not to be ashamed, rightly dividing the word of truth.
--2 Timothy 2:15
For the word of God is alive and active. Sharper than any double-edged sword, it penetrates even to dividing soul and spirit, joints, and marrow; it judges the thoughts and attitudes of the heart.
--Hebrews 14:4 KJV
Casting down imaginations, and every high thing that exalteth itself against the knowledge of God, and bringing into captivity every thought to the obedience of Christ.
--2 Corinthians 10:5 KJV