Rain City Gothic (Paperback)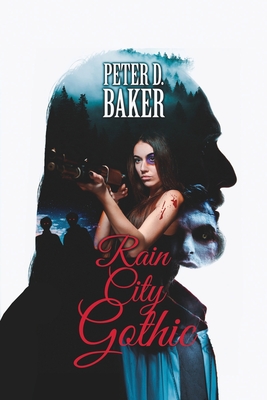 $16.99

Usually arrives at our store within 4-7 days
Description
---
She's trained with him. She's hunted with him. She's killed with him.
Now he's missing.
After the loss of her mother years ago, he is all she has left, and she will do whatever she can to find him.
They had made a pact, a rule never to be broken: If we don't hear anything after three days, we investigate.
Three days passed.
Now Bethany must take all her years of training, all the skills she developed, and leave the place she's called home her whole life.
What begins as a simple search and rescue soon turns into a violent meandering through the darkest recesses of the Pacific Northwest underworld as Bethany pieces together cryptic clues from her father's journal. Far from everything and everyone she knows and loves, Bethany must navigate this realm of secrets and peril-and for the first time, she must do it alone. Every step brings her closer to the truth but closer to danger. This is the way of things when infernal cults and hellish fiends are involved. Vampires are not forgiving.
Rain City Gothic is a story of devotion, betrayal, and redemption. It is a story of the human spirit and the lengths we will go to save the ones we love.