Be Influential: Surefire Ways to Improve Your Presentation Skills (Paperback)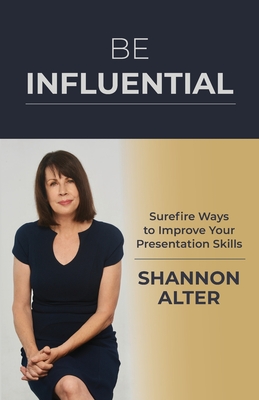 Description
---
What's your presentation nightmare?
Imagine...you're getting ready for your next client presentation, or you're a first-time on the conference stage. You can already feel your nerves tingling, and you feel the anxiety increasing, wondering if you'll remember everything you want to say.
Instead, imagine how it would feel if you knew you would nail your next presentation. Be Influential gives you the surefire skills to become more influential in any presentation, any situation, and any conversation.
Here's the secret to your success: It all boils down to confidence, preparation, and editing what you say.
Throughout this book, you'll discover remedies to be successful in any conversation, long or short, formal or informal. You can use these techniques when you're:
- Included in a sales pitch, but aren't the salesperson
- Meeting with your boss, or leadership team
- Presenting at a board meeting or conference
- Having a conversation with your child's coach or teacher
Sample scenarios, valuable tools, and exercises at the end of each chapter will show you how to set the foundation for your talk, hook your audience, prep your presentation, and most importantly, boost your confidence for greater impact. You'll learn how to conquer imposter syndrome, quell those jitters, and master the true art of handling questions.
Whether you're a young professional, a seasoned executive, or just have a desire to improve your everyday communication, this book is a game-changer for you.