Vroman's Local Author Day featuring Sean Garrett, Barry Schweiger, and Michael Bell

Michael Bell presents Seller Mistakes
Seller Mistakes-What you were Never Told about Selling your Home and Why it should Matter to You, is a powerful book that reveals what the real estate industry doesn't want you to know when you are selling your home. Hundreds of thousands of homeowners try, but fail, to sell their home. Why? Simply, it's almost always because of big mistakes that their agent made.
This is a completely different kind of real estate book. It will agitate most agents because it shines the light on a very hard truth: things that appear to work for the seller are really only serving the agent--often at tremendous expense to the seller.
Prepare to understand what it really takes to sell your home quickly and at top dollar. And learn how to avoid headaches by sidestepping the mistakes that most agents don't even know about.
Sean Garrett presents The Resurrection of Jesus Christ
The Resurrection of Jesus Christis a compelling fictional novel which retraces the events of the trial of Jesus Christ, through the eyes of Pontius Pilate, and sheds new light on the aftermath surrounding Jesus' death and resurrection. The Jews have delivered Jesus to Pilate, and with him, a host of allegations in which they fail to establish proof that Jesus should be put to death. Even Pilate, after hearing testimony from all sides, including Jesus himself, cannot side with Caiaphas, Annas, and the rest of the Jews, who demand that Jesus be given death by the cross. The trial is highly contentious and personal, and at one point, Pilate fears that the calm of the approaching Passover would be disrupted with riot and insurrection by the angry Jews, if he does not act according to their demands. Thus, Pilate makes a political and fateful decision to condemn Jesus, despite the lack of evidence to convict him of the crimes against him. Pilate's decision to put Jesus to death set off a chain of events that would challenge Pilate's decision to its core. Pilate, subsequently, finds himself in a life-changing conflict that would force him to question his beliefs, his morality, and his allegiance to Tiberius and the Roman Empire.
Barry Schweiger presents Rockitecture
Rockitecture is a journey of the building and endurance of Southern California's river rock homes, churches, castles, waiting stations, and water troughs-architecture crafted from the Golden State's indigenous, natural materials during the late 1800s and early 1900s. The book explores the foothills, alluvial fans, and new towns where these masterpieces were made, the men who made them, and the lessons we can learn. It celebrates and pays tribute to history, ancestors, native landscapes, and craftsmanship that endures for generations.
By visiting our in-person event, you voluntarily assume all risks related to exposure to COVID-19. Masks are encouraged for this event.
Event date:
Sunday, January 29, 2023 - 4:00pm
Event address:
Vroman's Bookstore
695 E. Colorado Blvd.

$7.00

ISBN: 9781956649079
Availability: On Our Shelves Now
Published: Best Seller Publishing, LLC - October 25th, 2021
---

$12.95

ISBN: 9780989881708
Availability: On Our Shelves Now
Published: Sean Ivory Garrett - September 23rd, 2013
---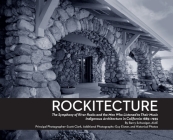 $120.00

ISBN: 9781737973300
Availability: On Our Shelves Now
Published: Barry Schweiger - May 13th, 2022
---